Koha upgrade to 21.11 is happening soon! ByWater will be upgrading our production sites

Monday, August 1st at 11 PM

. There will be no big changes this upgrade.
What's New?
Item Search will now be on Koha home page, under Advanced Search. This is useful for specific searching and getting specific lists.
Patron from Logged in Library Display. This will show which home library the patron is associated with; this is more helpful for our libraries that have multiple branches.
Main Contact Method -you can check with your patron to see which main contact method they want (i/e. Primary phone or secondary email). We can also add this preference to hold notices.
You will be able to resolve Claims Returned upon check-in of the item.
We will be able to send out Hold Reminder notices if the item on hold has not yet been picked up. We are going to initially set this at 4 days (holds expire after 7). Like most of our notices, these can be customized, so please

send in a ticket

after the upgrade with your preferred wording.
You will be able to click on details of a particular transaction in Accounting, which makes things much clearer.
Shows Transfer Library on Check-in Screen – will show which library it is being transferred to upon check-in.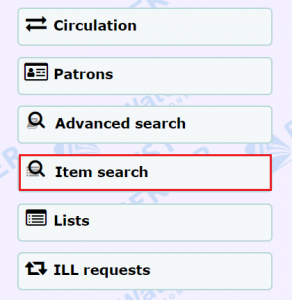 We are not expecting any issues, but contact us at aspencathelp@clicweb.org if they arise.