BookFlix
Scholastic BookFlix is an online literacy resource that pairs classic video storybooks from Weston Woods with related nonfiction eBooks from Scholastic to build a love of reading and learning.
BrainHQ
BrainHQ is a suite of online brain fitness exercises designed to help adults think faster, focus better, remember more, and enjoy life.
Britannica
Britannica Library provides three sites in one single subscription—Children, Young Adults, and the Reference Center— where your users can conduct research, complete school assignments, work on special projects, or explore their unique interests.
Contemporary Authors & Contemporary Literary Criticism
Contemporary Authors: Students and users will find biographical information on more than 120,000 modern novelists, poets, playwrights, nonfiction writers, journalists and scriptwriters. Contemporary Literary Criticism: This database features excerpted criticism taken from books, magazines, literary reviews, newspapers and scholarly journals. Only those libraries currently subscribing to CA/CLC will be able to continue subscriptions.
Chilton's Auto Repair
Chilton's Auto Repair is a 24-hour on-call "mechanic" that provides quick online access to repair, maintenance and service information on the most popular cars, trucks, vans and SUVs on the road today. Note: This resource is also available as part of the Gale Package.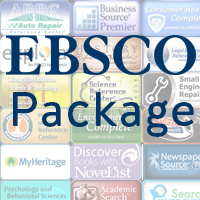 EBSCO Package
The state EBSCO Package is a diverse 25 database package that contains essentials for all library types. Offers incredible value for your library/school dollar. This isn't just a subscription for a host of databases and educational content, it's a full-support service.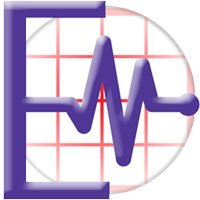 EnvisionWare
EnvisionWare's PC Reservation® computer management solution for Windows and Mac. Offers choices such as standard sessions, short sessions, @Client booking, web reservations, area requests, immediate or future reservations, and many more that can be enabled per library Area or per branch/location.
Flipster
Flipster Digital magazines from EBSCO. Current and past editions are accessible. No platform fee. No minimum title purchase.
FreedomFlix
(grades 4-10) – Featuring dynamic eBooks of the Children's Press best-selling Cornerstones of Freedom series! Brought to you by Scholastic Library Publishing, More than 50 social studies units spanning ten core curricula areas. Each unit includes an introductory video, a dynamic ebook, related articles, primary sources, and vetted weblinks that expose students to a range of text types and media on the same subject.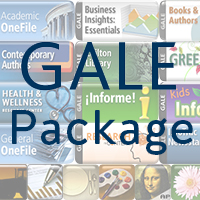 Gale Package
A package of 14 Gale Databases offers relevant, authoritative, and up-to-date resources that help address everyday needs. Whether repairing a car, planning a book club, researching a school project, seeking health-related information, or doing business analysis patrons will find content anywhere, anytime.

Scholastic GO!
(Grades 3 – Adult) Comprehensive source of nonfiction content for research. Providing credible, accurate, reliable content on almost every core-curricula subject, offers endless resources for research in a multitude of media. Explore nonfiction texts, world newspapers, videos and more with this easy-to-navigate digital resource designed to strengthen content knowledge, vocabulary, and core proficiency skills..
Infobase
Infobase provides online databases, eBook collections, and streaming video collections.  Imprints include Facts on File, World Almanac, Ferguson's, Bloom's, Learn360 Video Streaming and Films on Demand.
Learning Express
Learning Express helps students and adult learners improve the skills required for academic and career success. Comprehensive selection of educational resources—including more than 1,000 tutorials, practice exams, and eBooks—for basic skills mastery, academic success, job preparation, and career advancement.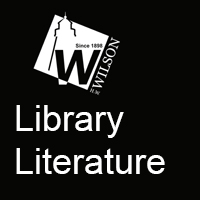 Library Literature
Wilson's Library Literature is developed by librarians with librarians in mind, this database provides cover-to-cover full-text articles from select publications, along with indexing and abstracts of periodicals, state journals, conference proceedings, books and more.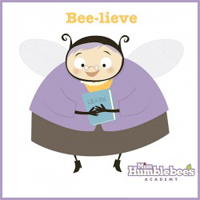 Miss Humblebee's
Miss Humblebee's online curriculum is for children preschool through kindergarten.The curriculum lays the foundation for a lifetime of learning success, providing strength in core subject areas: math, science and social studies, language and literacy, art, and music. It is theme based and fully interactive with sound cues.
OCLC WorldCat Discovery Service
OCLC WorldCat Discovery Service — Choose either FirstSearch® or WorldCat Discovery as they will continue to be offered separately. Visit OCLC's site about WorldCat Discovery Services for more info. Pricing questions can be directed to us here at CLiC.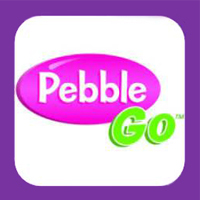 PebbleGo
An online research database, specifically designed for the K-2 learner. Every PebbleGo article includes built-in natural voice audio, text-highlighting, simple navigation, and teacher resources to help emergent readers build literacy, research and computer skills. PebbleGo has five modules available:  Animals; Science; Biographies; Social Studies; and Dinosaurs.  There is also a four module Spanish bundle available: Animales; Ciencia; Biografías; and Estudios Sociales (with Spanish text and natural voice audio).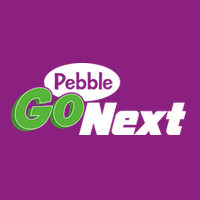 PebbleGo Next
PebbleGo Next is designed for grades 3-5. It continues the PebbleGo experience and features, but with more robust information-rich articles with timelines, videos, critical thinking questions and more. PebbleGo Next has four modules available: Science; States & American Indian History; Social Studies; and Biographies
PITS – Disruptive Library Patron Incident Tracking System
PITS is an online Patron Incident Tracking System which allows staff to create online incident reports to assist in the management of disruptive patrons in a secure web-based application. A simple dashboard allows for an at-a-glance view of current reports, perpetrators, and suspensions.
Report Builder
Make research fun and easy with Gareth Steven's Report Builder!  Report Builder's interactive question-and-answer approach is designed to help emerging researchers (grades K-4) find the information they need to write reports. The curriculum-based topics are concise and supported by gorgeous visuals.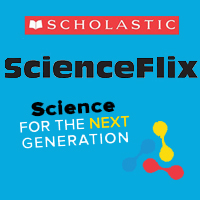 ScienceFlix
(grades 4-10 with STEM Middle/HS focus) – Curriculum-driven leveled content is integrated with interactive features and intuitive navigation in this highly engaging mobile-ready science resource. With its emphasis on the latest STEM thinking and the Next Generation Science Standards, ScienceFlix provides students with a better understanding of science concepts and ideas through hands-on projects, videos, multiple text types, and so much more.
SkyRiver
SkyRiver connects your library with the metadata you need to catalog your library collection. The ever-growing database contains more than 60 million full, unique records. Workflows are simplified with SkyRiver's direct integration with Sierra and Millennium.
Speakaboos
Speakaboos stories and songs engage children in screen time that is educational. Unlimited access to 200+ stories and songs. Learn More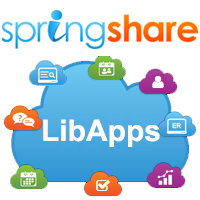 Springshare
Springshare has a number of products such as, LibGuides, LibCal, and LibWizard to name a few. Springshare is helping librarians help their patrons.
TrueFlix
(grades 3-5) Helps students master Social Studies and Science content knowledge through literacy! Offering dozens of units to supplement social studies and science core curricula learning. Ebooks are enhanced with a deep and diverse reservoir of related content in a variety of text types and media—including primary sources, fiction, videos, audio clips, images, and related websites.
TumbleBooks
TumbleBooks has 4 different products to choose from containing curated databases for Elementary, Middle and High school students. Includes unique animated, talking picture books, read-along chapter books, national geographic videos, non-fiction books, Graphic Novels, classic literature, playlists, as well as books in Spanish and French.
WorldBook
The "new" World Book offers so much more than encyclopedias! From hundreds of sole sourced non fiction print book sets that actively circulate to best in class databases, our products change lives!