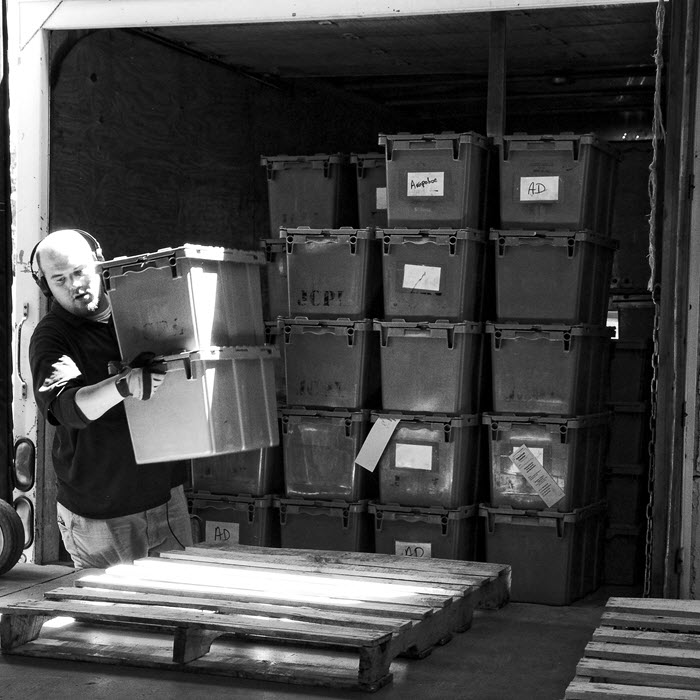 Few services are as ubiquitous or as cost effective as the Courier, the physical delivery side of interlibrary loan.
Colorado libraries lend or borrow millions of items from one another: books, CDs, DVDs and more! At an average of $.23 per item (2016), participating libraries pay to transport material throughout Colorado, receiving courier service three, four or five days a week.
Each year more than 2.6 million items move through the statewide courier. That's enough materials to stack 30 items high on every seat at Empower Field at Mile High, where the Denver Broncos play.