NEW THIS YEAR!! PebbleGo Add-On PebbleGo Create!
PebbleGo Create is digital workspace for kids to demonstrate what they've learned in PebbleGo.  Students can easily draw, type, record a video, and choose from thousands of engaging stickers, animations, and templates to show what they learned.  All while never leaving PebbleGo.  (Formative assessment.)
Teachers have easy access to each students' creations, providing real-time insights on whether students are mastering the standards being taught.
Quickly sync class rosters with Microsoft 365, Google Classroom* or .CSV file.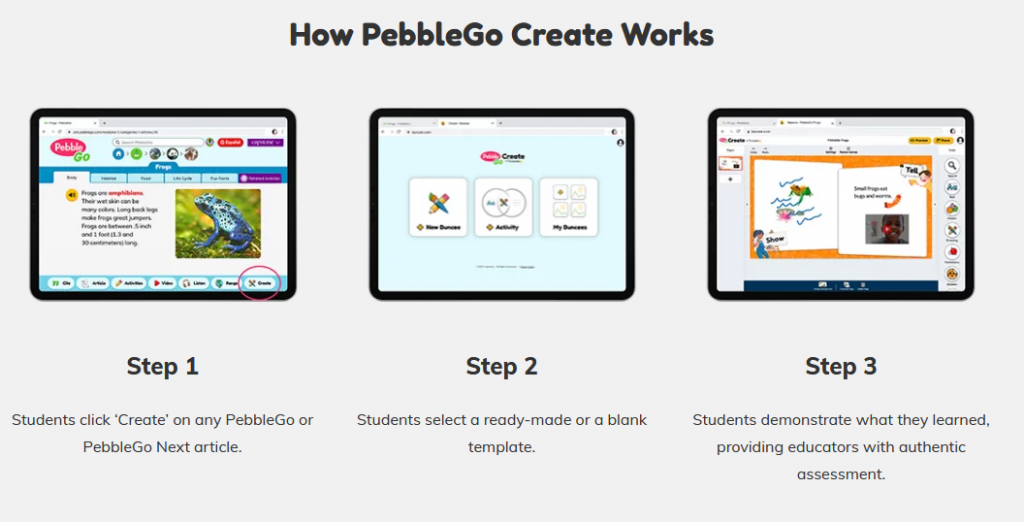 Two-minute video features PebbleGo Create.
PebbleGo Create Flyer
Questions? Contact Kira Zimmerman